I'm huge on numbers. I love tracking our background analytics and analyzing the data to optimize your experience. One thing I often check is which items are most popular. Over the months that our Facebook Group has been around, we've gathered quite a cache of items that have become our best sellers. So I decided to review that data and share it with you guys. If you own any of these items, please share your photos in this post!
Scroll below to see what items our members shopped for the most in 2019!
1. Ruffled Bodysuit
This bodysuit has become the star of our Facebook Group when one after another over two hundred members ordered it and shared their photos! It was so much fun to see different ways so many gorgeous ladies chose to wear it. They loved it because for a bargain price it looked amazing in pictures and the ruffled detail stood up just as it's shown above.
Still available here.
2. Zac Posen Bag
These bags quickly became a best seller when our Armine Louka discovered them at an amazing sale at Barney's Warehouse. For such a low price, everyone who wanted one got their hands on it! It sold out, but this one and this one are still available.

3. Walter Baker Leather Jacket
This stunning jacket comes in four colors and is just the right length to go with both dresses and jeans. Super soft leather makes it irresistable and the 75% discount is just the icing on the cake! Available here for under $200!
4. Combat Boots
Military or combat boots were big in the beginning of the year. The above pair of Vince Camuto came in different colors and textures and were trending for quite a while. Check out some of the other popular styles below and this awesome sale on booties happening now at Saks.

5. Roberto Cavalli Bags
These bags were suggested to us by one of our group members and quickly became a must have. At such great prices they were selling out like hot cakes. They are easy to carry and are made of high quality leather. They are currently on sale here and here.

6. Plush Fleece Lined Leggings
These leggings also were very popular during the winter because they are not only cool looking, but also super warm. The fleece lining keeps you nice and toasty through the winter and now is the best time to stock up on them as they are on sale here!
7. SheIn Tees

Featured by our moderators, these tees first created quite a controversy, but nonetheless became top selling items. Although some may thing SheIn has poor quality, these tees are well-made which is what made them so popular!
8. Quay Sunglasses
These glasses were the first item that became popular in our group and I keep seeing people in NY wearing them, which always makes me smile. They are huge, comfortable and always bring you tons of compliments. This is one of our oldest best sellers and is sold out pretty much everywhere except here.
Also check out this cool designer sunglasses sale happening at Saks off Fifth.
9. COS Cocoon Dress
This dress is our trending item of the month with so many ladies ordering it and wearing it in all different ways. If you haven't gotten yours yet, check out the sale at COS and get yours here.
See how our group members styled this dress below!
10. Foldover Waist Jeans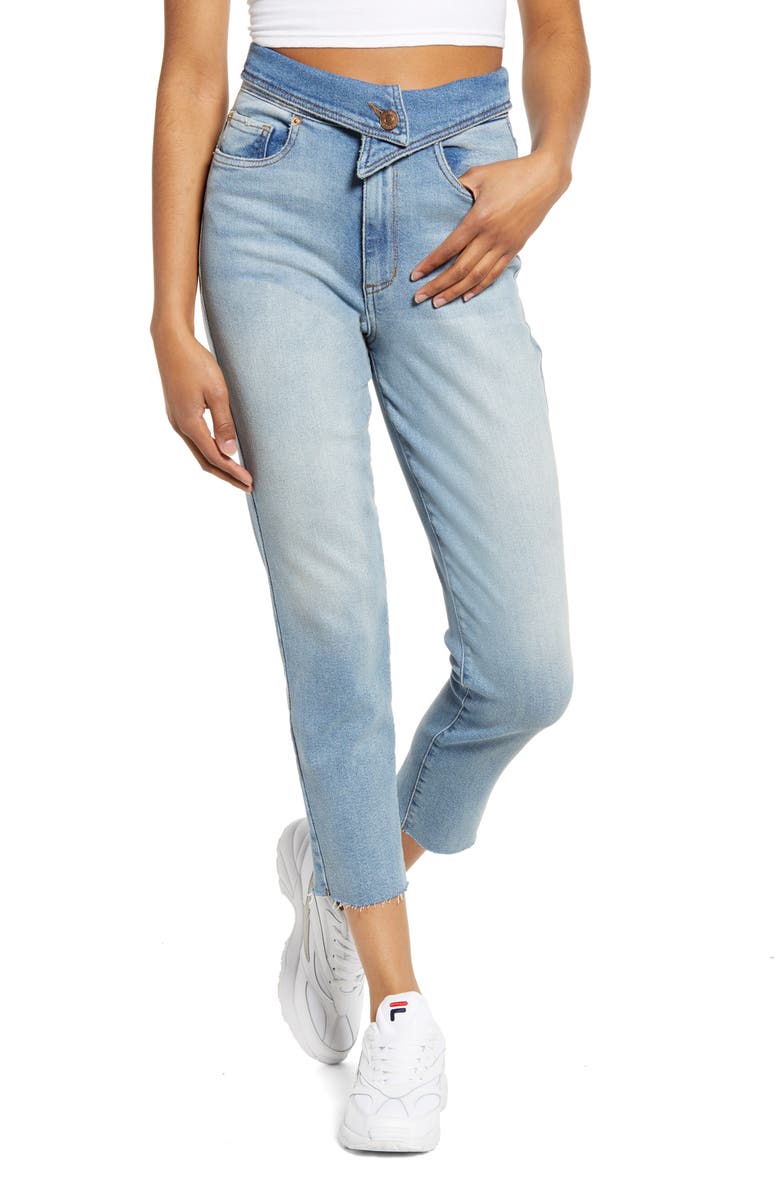 These are probably the coolest jeans I've seen this summer! So many ladies have ordered them but I'm yet to see them in action. So I ordered my own pair here (they are on sale now!)
11. Sam Edelman Slip Ons
These summery loafers are trending for the second summer in a row! With so many fun graphics, there's a perfect pair for anyone and now you can get them for around $30 or less! Check out other designs below and if you have a pair, don't forget to post it in our group!

12. Striped Maxi Dresses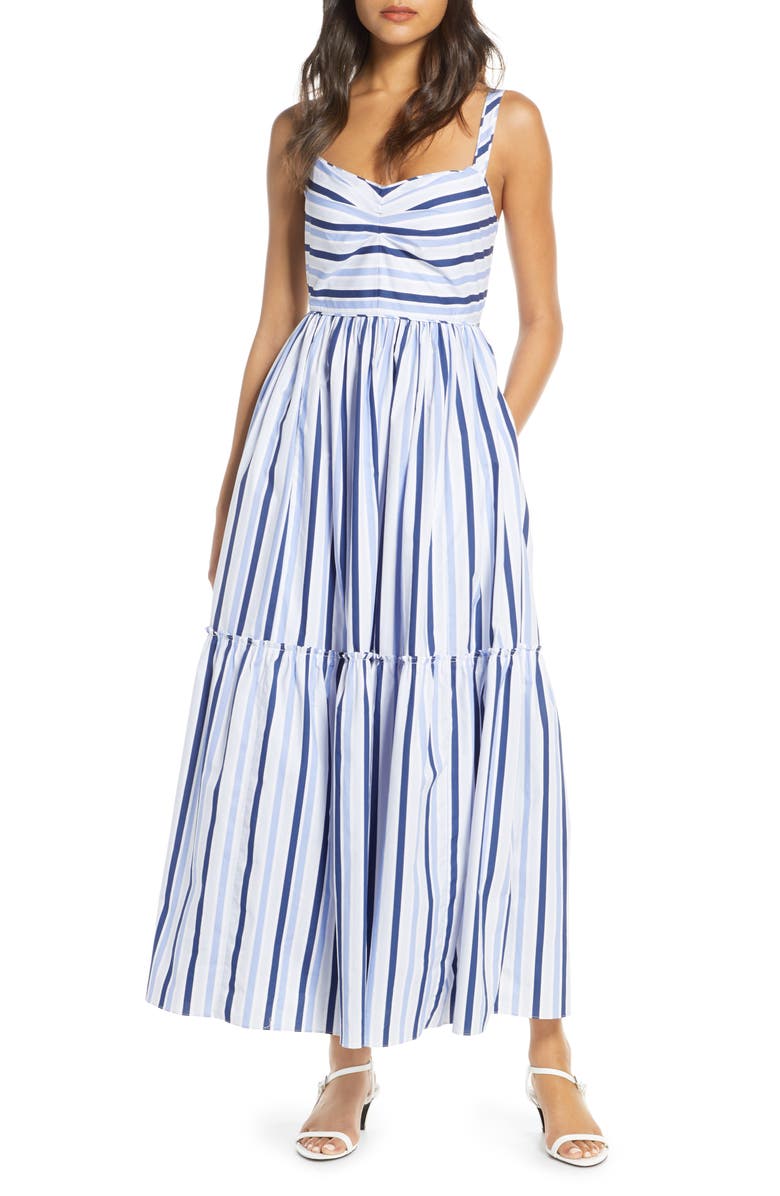 A few weeks ago it was all about striped dresses in our group!! While many of them sold out, this one is our current best seller.

13. Best Flats: Rothy's
Our Luba Zeltser favorites, these also became go-to flats for many ladies in our group. They are comfortable to wear and come in so many cool prints! Check them out here.
14. Studded Sandals
Marc Fisher sandals have always been among the favorites with our group members so it's no wonder these sandals became best sellers. Great quality, comfort and trendy studs, topped with a sale price of less than $50 make them an excellent addition for your summer shoe collection. Sold here
15. Chicwish Dress
Spotted on one of our group members this gorgeous dress turned into an instant hit. Such a great value for the price! Available here.
16. Crocs Slides
Just met a girl wearing these. They seem to be a rising star because they are so comfortable! Get yours here.
17. Peplum Eyelet Dress
This dress is beyond stunning worn by one of our group members here! Instant best seller! Also comes in yellow and is currently on sale under $50 here.
18. Pearl Sweater
I remember so many ladies asking me where to get this sweater and now it's on sale for a super low price here! I cannot wait to see everyone wear it come Fall.
19. Pearl Hair Clips
These hair clips are a super easy way to add a trendy touch to any outfit. I see them all over instagram as well as on many of our group members. You can get them for under $10 here.
20. J Crew Sweater Blazer
This blazer doesn't look like anything special on the hanger but worn by one of our group members it became a star item. Such a chic find! Available here at a discount!
21. The divorce dress
This dress from Asos not only became a best seller but also a life changer. It inspired several girls to make a huge change in their life and completely altered mine (for the best!). If you need a show stopping dress to take a leap in, this certainly is it. Now on sale here.